Host your event in our Meeting rooms in Munich
Banquets and meetings
Hotel Munich Palace is the perfect location for an inspiring and relaxed meeting.
We offer 2 fully-air-conditioned Munich meeting rooms with natural daylight for your meetings, product presentations, interviews or business meals. Furthermore we are welcoming you in our Palace Wintergarten, which is adjacent to our marvellous garden, the ideal venue for business occasions and private events in Munich. 
For small business discussions our Business Suite offers a round table for up to 4 people.
Weather permitting; we gladly serve your coffee breaks on one of our two roof terraces.
    Salon Merkur 48 m² (516 sq ft) for up to 10 people
    Salon Diana 35 m² (376 sq ft) for up to 6 people
    Palace Restaurant 41 m² (441 sq ft) for up to 23 people
    Palace Wintergarten 56 m² (602 sq ft) for up to 14 people
    Business Suite 40m² (430 sq ft) for up to 4 people
You are welcome to contact us directly on this regard via phone +49.89.41971-806 or via E-Mail at bankett@hotel-muenchen-palace.de.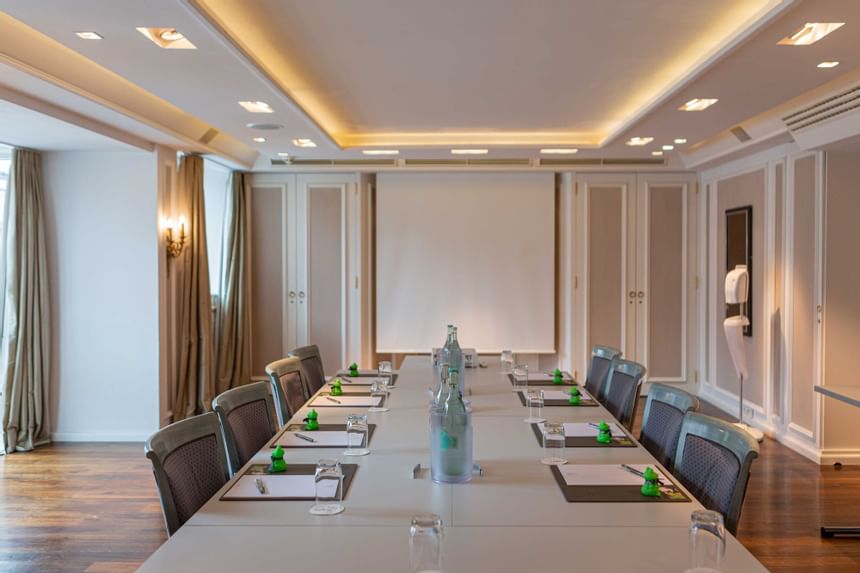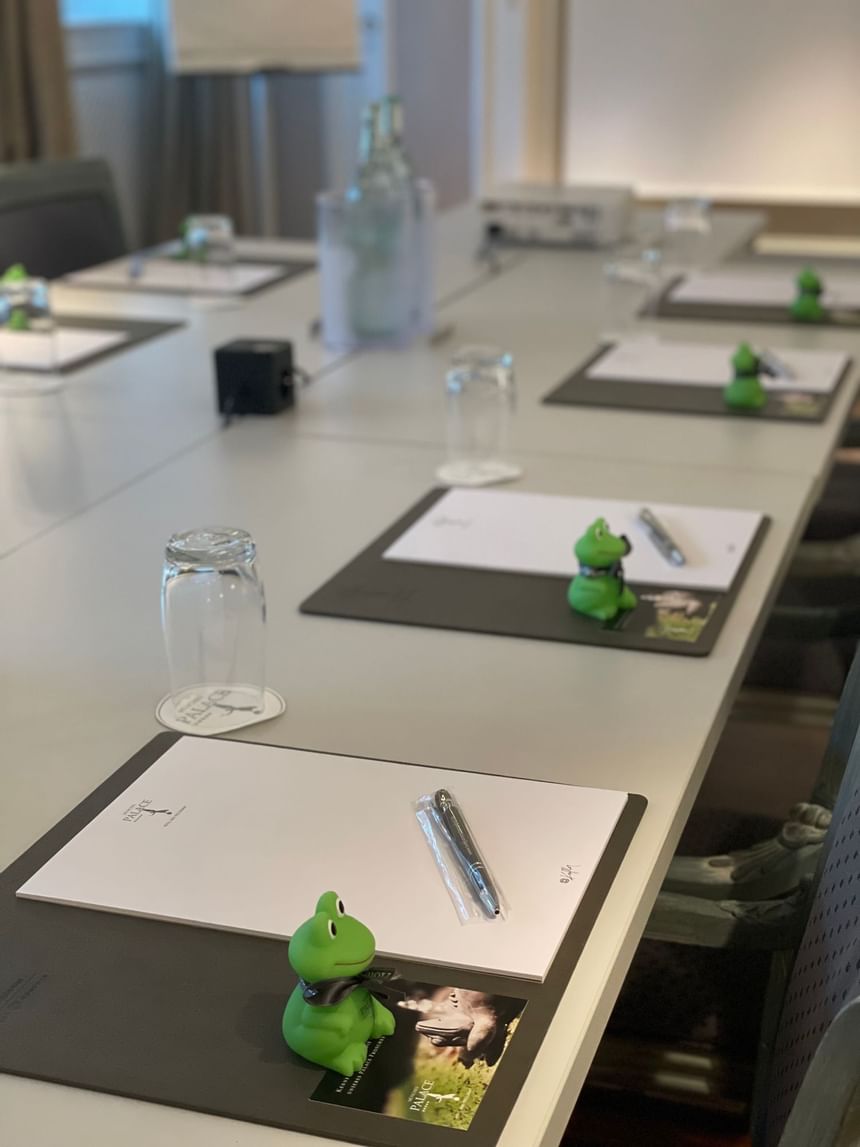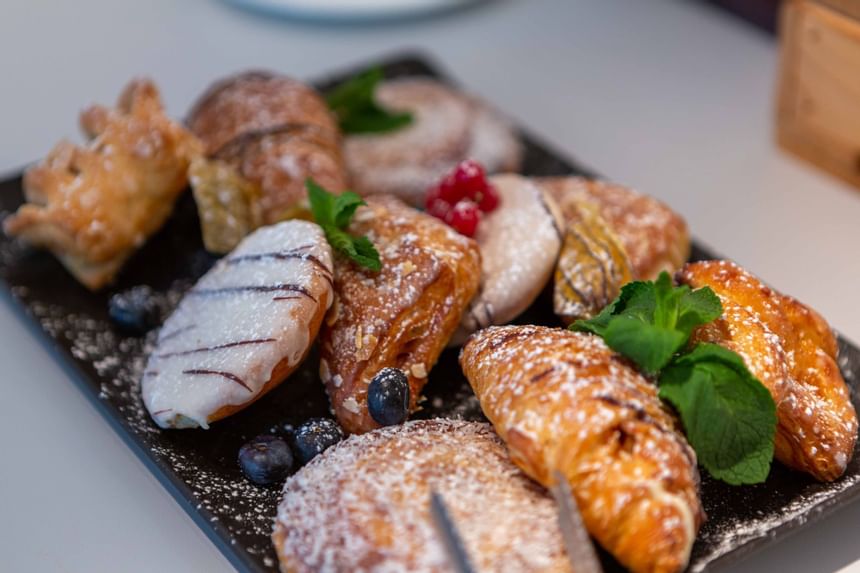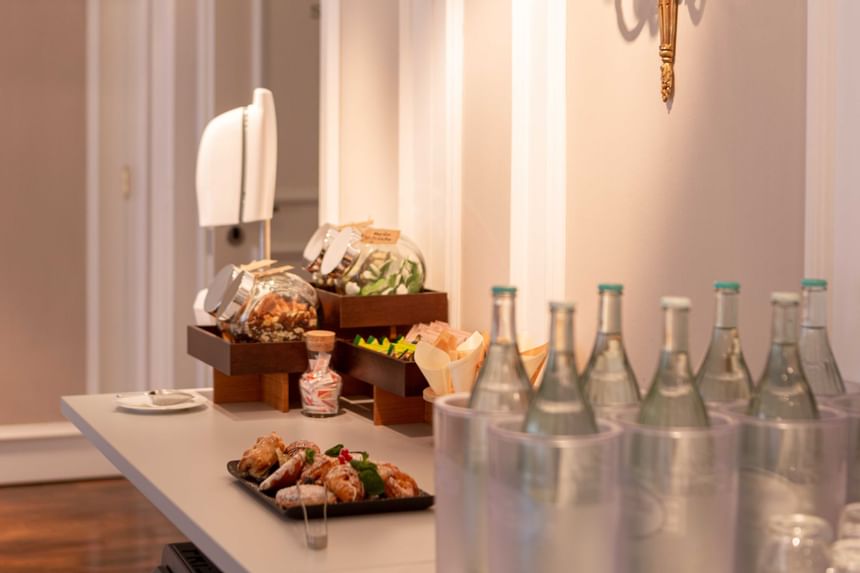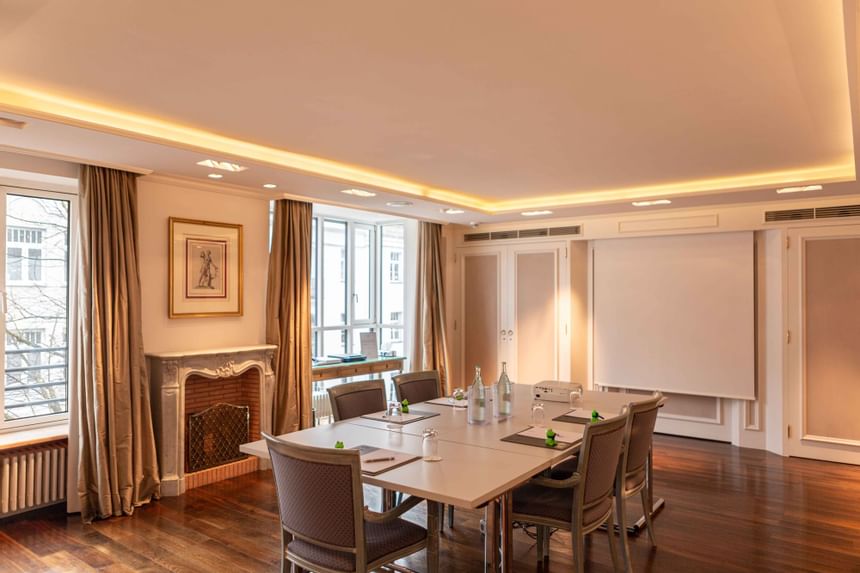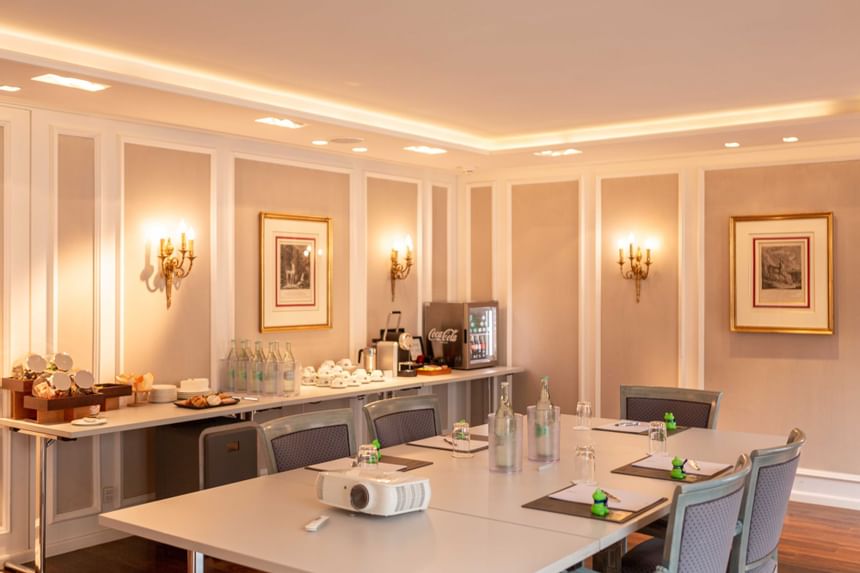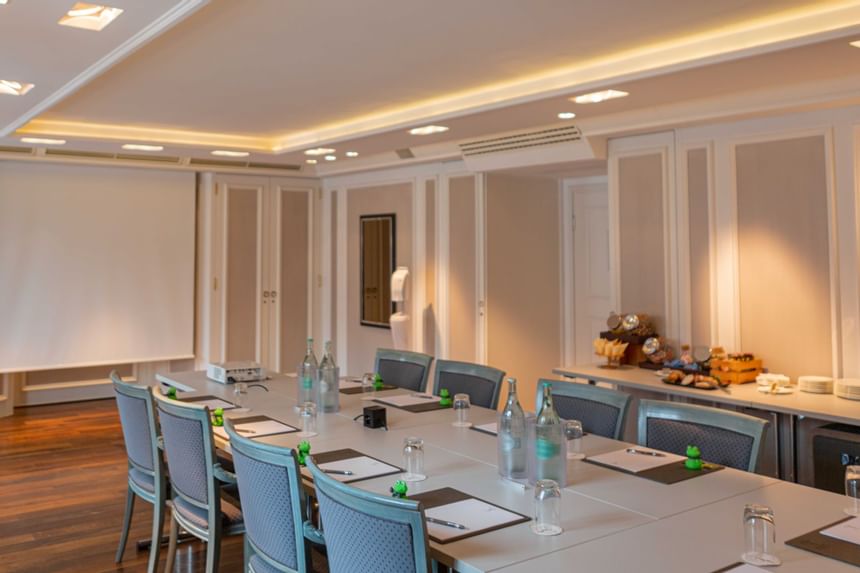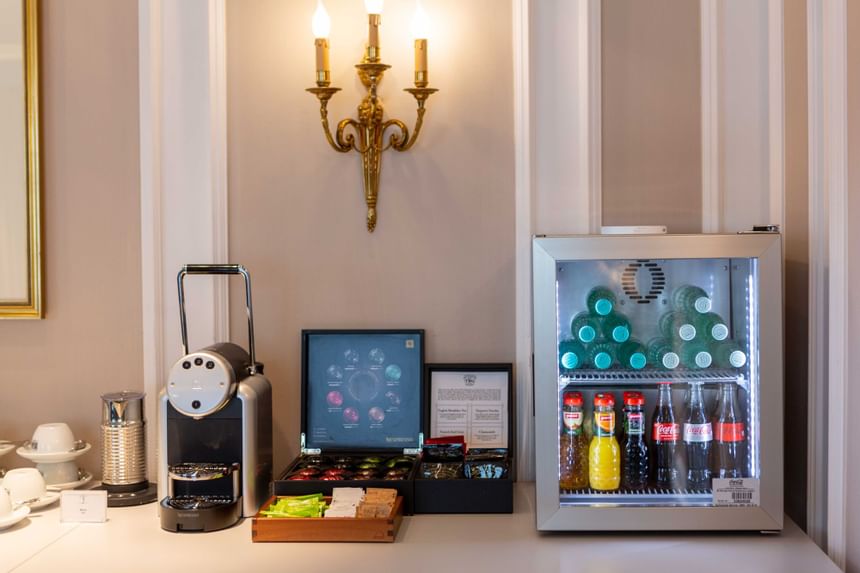 PACKAGES
HALF DAY CONFERENCE PACKAGE AT SALON MERKUR EUR 600,00
(Halfday at Salon Diana 500,00€)
(maximum occupancy 4 hours and 10 people)
Room hire Salon Merkur/Diana
Technical Equipment (projector, screen)
Free Wifi for the attendees
Stationary and a Brain Food bar
Unlimited juices, coca cola, mineral water, coffee and tea at the meeting room
One coffee break with sweets or buttered pretzels at the meeting room
CONFERENCE PACKAGE AT SALON MERKUR EUR 700,00
(fullday at Salon Diana 600,00€)
(occupancy full day, maximum 10 people)
Room hire at Salon Merkur/Diana
Technical Equipment (projector, screen)
Free Wifi for the attendees
Stationary and a Brain Food bar
Unlimited juices, coca cola, mineral water, coffee and tea in the meeting room
One coffee break with sweets or buttered pretzels at the meeting room
ADDITIONALLY BOOKABLE 
Business Lunch I: A maincourse at our chef`s choice, inclusive softdrinks and one Espresso for EUR 29,00 per person
Business Lunch II: A starter and a maincourse or a maincourse and a dessert at our chef`s choice, inclusive softdrinks and one Espresso for EUR 39,00 per person
Half day delegate rate
EUR 100.00 per person/day (minimum participants of 10), without menu: EUR 80.00
(SALON DIANA EUR 80, without menu EUR 60)
The half hay delegate Rate includes:
Roomhire

1 coffee break with danish pastries or butter pretzels

unlimited juices, coca cola, mineral water, coffee and tea in the meeting room

2 course lunch menu in our Palace Wintergarten (appetizer+main course, or main course+dessert)

Technical equipment such as projector, flipchart, white board, pen/notepad, laser pointer

Free Wifi for the Attendees

Writing materials and a candy bar, fruit basket
Daily delegate rate
EUR 120.00 per person/day, without menu: 100€
(SALON DIANA 100€, without menu 80€)
The daily delegate Rate includes:
Roomhire

2 coffee breaks with danish pastries and butter pretzels

unlimited juices, coca cola, mineral water, coffee and tea in the meeting room

2 course lunch menu in our Palace Wintergarten (appetizer+main course, or main course+dessert)

Technical equipment such as projector, flipchart, white board and pen/notepad

Free Wifi for the Attendees

Writing materials and a candy bar, fruit basket
TECHNICAL EQUIPMENT: 
The Salon Diana & Salon Merkur can be equipped with the following: 
Data projector with screen
Cannyboard (only in Salon Merkur) 
Conference phone (Polycom) 
Moderation case
Pinboard
Flip Chart
Laser pointer
49" Ambilight Full HD LED screen
WIFI